Home
Greenhill Academy has a local and national reputation for excellence and high levels of achievement and as Chief Executive Officer of the Harmony Trust I am delighted to welcome you to the Greenhill Academy website. Our school is a place where every child achieves and succeeds. Developing well-being and self esteem is our key alongside raising attainment and achievement.
Our vision is to be a leading example of excellence in Primary Education.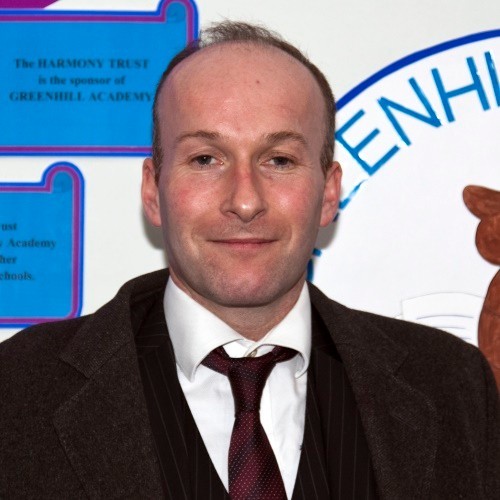 At Greenhill, we aim to prepare our learners for the opportunities, responsibilities and experiences of life through a balanced high quality education in a caring and stimulating environment where our school community is learning and achieving together.
As a National Support school we provide support to a range of schools across our region and nationally, sharing our successful approach to teaching and learning.
Through our web site you are able to explore our work in greater detail.
With warm regards,
Antony Hughes
Chief Executive
A note from the Executive Principal...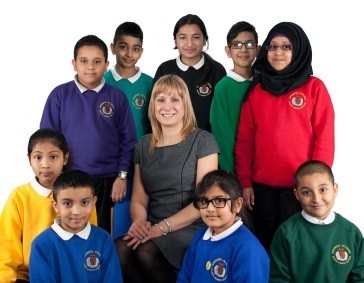 I am very proud of our academy, our strong values and the high expectations we have for all our pupils. We strive 'to be the best we can be' and are determined that everyone, children and staff, can reach their full potential.
In 2016 children have made excellent progress in their learning and this is through the hard work of our children and staff, as well as the strong relationships we have developed over time with our families and the local community.
Melanie Eccles
Executive Principal
Greenhill Academy
Do you need this content in a different language?
Greenhill Academy @Greenhill_HT
9 Dec @AminurR26469744 @CEOHarmony Go Team Harmony, we are proud of you. 💜💙💚
9 Dec RT @AminurR26469744: @Greenhill_HT @CEOHarmony Great laugh, Great Team x https://t.co/zX90CMgkEK
9 Dec Congratulations to Team Harmony, you did us proud as usual. #BelieveAchieveSucceed https://t.co/NAzcolg4ZG
8 Dec Look out Year 4, we have two very special visitors joining us for English next week- Kevin and Katie Carrot! We h… https://t.co/8OiSUTvCIy
7 Dec RT @CHAI_Project: This morning the talented @Greenhill_HT CHAI ladies have been making bracelets and anklets for their daughters. Thankyou…